ZPA Smart Energy a.s.
ZPA Smart Energy a.s.
Komenského 821
541 01 Trutnov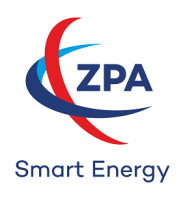 ZPA Smart Energy is the largest and most important Czech manufacturer of electricity meters, smart systems, ripple control receivers and AMR/AMM solutions. Our expertize is based on decades long experience going back as far as 1958, as well as cutting edge technology – almost a quarter of total manpower work in R&D. Company HQ and production plant are located in East Bohemian Trutnov, heart of the Czech electro-technical industry, where industry icons like ABB, TYCO and Siemens reside as well. Subsidiaries are stationed in Prague, Berlin and Sofia. Customerwise traditionally, ZPA Smar Energy holds a leading position on the Czech market and successfully penetrates foreign markets too – be it emerging markets in Central, Eastern and South Eastern Europe or highly developed markets, such as Germany, Switzerland and the Netherlands, to mention just a few ZPA Smart Energy products portfolio specifically targets at electrical energy measurement and management. ZPA Smart Energy offers integrated system solutions for measurement and management of electrical energy via communication modules and concentrators to communication servers and database client applications. ZPA Smart Energy a.s. is certified as per EN ISO 9001:2008, EN ISO 14 001:2004, BS OHSAS 18001:2007 by CQS as well as certified to manufacture, inspect and test electricity meters as per MID.
Employees: 160
Turnover: 500 mil. CZK