ETD TRANSFORMÁTORY a.s.
ETD TRANSFORMÁTORY a.s.
Zborovská 54/22
301 00 Plzeň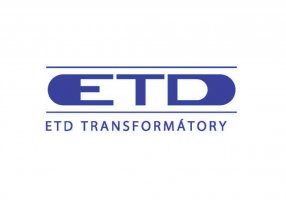 ETD TRANSFORMÁTORY a.s. is designer and manufacturer of both serially produced and special power transformers, chokes, and reactors with its own know-how, complex technologies and special testing equipment in Middle Europe. Transformers have 90 years experience in production mostly under the brand of ŠKODA and satisfied customers all over the world. Production programme: Three-phase regulating oil transformers, power output range 10 - 350 MVA, nominal voltage up to 420 kV; three-phase non-regulating transformers, power output up to 410 MVA, nominal voltage up to 420 kV; single-phase non-regulating oil transformers with the total power output of the three-phase composition up to 1200 MVA and voltage up to 420 kV; regulating and non-regulating transformers of special manufacturing; auto-transformers of power up to 400MVA, niminal voltage up to 420kV; locomotive transformers; furnace Transformers; traction chokes; reactors. Service activities: Modernization; Repair works; High voltage Testing laborator; Acredited electrotechnical testing laboratory. Certificates ISO 9001, ISO 14001, OHSAS 18001, ISO 17025, ISO 3834-2.
Employees: 194
Turnover: 656 mil. CZK