Blumenbecker Prag s.r.o.
Blumenbecker Prag s.r.o.
Počernická 96
108 00 Praha 10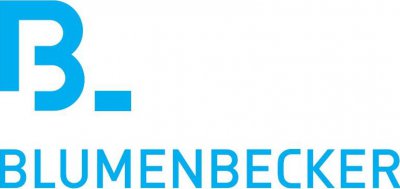 ENGINEERING: projects for automation systems of technological processes, programming of control systems and visualization, regulated drives, robotic cells (welding, camera viewing), off-line simulation of robotic lines, structured industrial networks, electro design, technical support, training. System integrator partner of SIEMENS, ROCKWELL and PHOENIX CONTACT for industrial automation, KUKA for robotics. Certificate DIN EN ISO 9001:2008.
SALE: all needed into low-voltage control cabinets, cables, all components for SIMATIC and PROFIBUS of SIEMENS, SIEMENS drives of all outputs, all components for field bus INTERBUS, ETHERNET, PROFINET of PHOENIX CONTACT. Sales of new and refurbished KUKA robots, service and spare parts. Wide range of welding equipment (welding machines, accessories, consumables and auxiliary materials, quick repairs of burners and burner sets), operator panels SWAC.
Employees: 134
Turnover: 570 mil. CZK