SALTEK s.r.o.
SALTEK s.r.o.
Drážďanská 85
400 07 Ústí nad Labem
Ing. Jaromír Suchý
Company statutory representative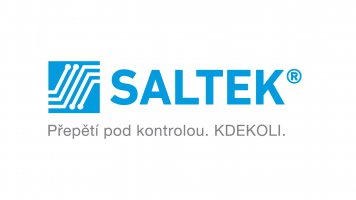 SALTEK® is a leading Czech company specialized in the development and production of surge protection devices (SPD). We offer a broad range of lightning current arresters and surge protection Type 1-3 according to EN 61643-11 and surge protection for information technology, measurement and control, transport systems, electromobilty, telecommunications and photovoltaic applications.
SALTEK® products provides protection against the lightning and technological overvoltage and thereby rise the safety and trouble-free operation of the technologies and machinery at the industry, telecommunications, data centers, office buildings even in ordinary homes.
SALTEK® was founded in 1995. The principle of dynamic company expansion consists in its own product development. A team of experienced development engineers works in test development laboratory with unique devices and technologies. The sophisticated materials, design processes, technologies and measurement methods are used for the development of SALTEK® products. Production is equipped with automatic and robotized assembly lines.
SALTEK® emphasis on quality, but also to design of products. Line of surge protection devices with unique color coding has been awarded a design prize Red Dot® 2014.
Employees: 205
Turnover: 280 mil. CZK