TVF, s.r.o.
TVF, s.r.o.
Pechova 26
615 00 Brno
Phone number: +420 602 322 645 / +420 602 511 994
Fax: 548 226 056
E-mail: tvf@tvf.cz
Web: www.tvf.cz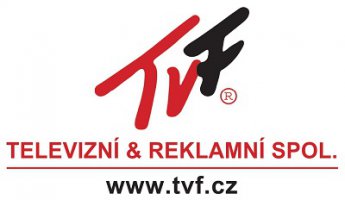 TVF, s.r.o. is a television and advertising company from Brno, which is involved in the complete creation of audio-visual programmes, especially TV reporting and video-marketing. We produce various videos, clips TV programmes, commercials and sponsoring. We film anywhere in the Czech Republic and abroad.
We also produce radio and Internet commercials and help buy airtime.
We regularly film at all important trade fairs (e.g. MSV - Engineering, Amper, FOR ARCH, Building). We place the videos long term on Internet TV with high viewing numbers. We connect videos with the web and produce them in electronic form for Facebook, Instagram …
CHECK OUT our TV programmes on: https://www.youtube.com/user/TVFBrno
"TVFBrno" works as a real television where viewers can choose from around 1,500 programmes in various language versions. The channel has tens of thousands of regular viewers, most of whom are businessmen, managers and people making decisions in companies and institutions
YouTube is international, so we have many viewers from around the whole world, including foreign managers based in the Czech Republic. We also publish videos on the technically-oriented StreamTech.tv


The basic offer for TV reports:
We provide TV reports with 3 to 5 minutes of footage at CZK 24,000 to CZK 30,000 + VAT, including release on Internet TV for a period of 2 or more years. The price includes half a day's filming in Brno or Prague. If the filming requires longer travel, travel costs should be added.
For more demanding videos, the price will be calculated based on the your basic order. We leave the videos on Internet TV for at least 2 years.
Employees: 4
Turnover: